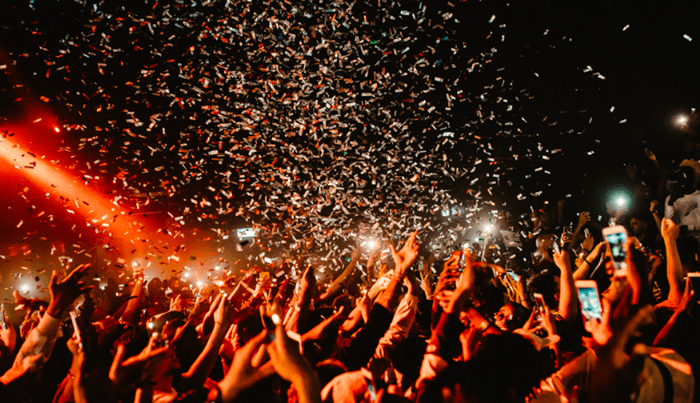 Businesses in 밤알바사이트 today's volatile labor market often face the challenge of properly classifying employees based on the length of time they spend at work. Employers must distinguish between part-time and full-time employees in order to comply with labor laws, determine who is eligible for benefits, and effectively manage workforce demands. Despite the fact that part-time employees often work less hours than full-time employees, the particular qualifications for this classification may vary substantially from sector to industry and region to region.
This subtopic investigates the relevance of being aware of the distinctions between employees who work part-time and those who work full-time. This article delves into some of the most essential elements that employers should consider when considering whether or not to reclassify part-time employees as full-time employees and under what conditions this should occur.
# Evaluating the Job's Demands and Responsibilities
An in-depth examination of an employee's workload and job obligations is necessary to evaluate whether or not they should be promoted from part-time to full-time status. First and foremost, employers must establish if an employee's workload often exceeds the amount of hours that are typical for part-time employment. This evaluation must consider a number of factors, including the number of activities, the degree of complexity, and the quantity of time available. Furthermore, a detailed assessment of the job responsibilities is required to establish whether or not they are equivalent to the functions generally allocated to full-time employees inside the company.
If part-time employees are consistently doing duties that are beyond the scope of their job or assuming additional responsibilities due to a shortage of full-time employees, it may be time to reclassify them. To ensure equal treatment and effective resource allocation throughout the workforce, a detailed examination of both the workload and the tasks of each job is required.
# Evaluating Employee Performance and Contributions
To assess if an employee should be reclassified from part-time to full-time status, a detailed study of their performance as well as their value to the company is necessary. The evaluation process must include a number of factors, including the employee's consistency in meeting work standards, their ability to handle additional responsibilities, and their overall impact on the team's productivity. Managers must also assess an employee's level of involvement, initiative, and willingness to go above and beyond the responsibilities for which they are accountable.
It is critical to undertake an examination of both quantitative indicators, such as levels of productivity and task completion rates, and qualitative traits, such as the capacity to work successfully in a group and solve issues.
# Examining the Company's Requirements and Growth Prospects
A careful analysis of the company's needs as well as the prospects for its development is required to determine if the time has come to elevate the status of employees who now work part-time to that of full-time employees. To begin, it is critical to assess the job's requirements. If part-time employees often work past their scheduled hours or struggle to complete duties on time, this may indicate that full-time positions are necessary. Making a decision may also be facilitated by doing an analysis of the potential options for growing the company or increasing productivity.
If growth opportunities present themselves in the shape of new initiatives, increased customer demand, or market expansion, converting part-time jobs to full-time jobs becomes critical in order to effectively address the aforementioned challenges. Furthermore, it is essential to undertake an assessment of the company's financial resources as well as the budget constraints in order to ensure that the firm can support additional full-time employees in a sustainable way without jeopardizing its financial stability.
# Considering All Legal Requirements And Workplace Regulations
It is essential to verify that any change in employment status from part-time to full-time conforms with both legal regulations and industry norms. One of the relevant requirements that companies must properly analyze is the Fair Labor Standards Act (FLSA), which defines standards for minimum pay, overtime compensation, and worker classification. The Fair Labor Standards Act (FLSA) specifies the considerations to be examined when determining whether an employee is exempt or non-exempt. This choice affects the employee's ability to work full-time.
Furthermore, companies must analyze the state-specific law that applies to them, since these restrictions may impose additional duties on enterprises in terms of benefits, working hours, or leave entitlements. By following these legal obligations, one may ensure that the reclassification process is both fair and transparent, lowering the probability of any potential legal concerns or penalties.
# Investigating Employee Benefits and Professional Development Opportunities
When considering reclassifying part-time employees as full-time employees, it is critical to consider the possible implications on employee benefits and opportunities for professional progress. The majority of the time, full-time employees are entitled for a comprehensive benefits package, which may include health insurance, retirement plans, and paid vacation time. It is feasible that delivering these benefits to part-time employees upon reclassification would significantly boost their overall job satisfaction and well-being. Furthermore, the availability of opportunities for professional progress is important in both the recruitment and retention of talented individuals.
Full-time work may have benefits such as access to additional training programs, mentorship opportunities, and promotional chances, all of which may assist to an individual's professional growth. Organizations may instill a sense of loyalty in part-time employees by giving them the option to advance to full-time roles while simultaneously equipping them with the skills necessary for future success.
# Informing part-time employees of possible reclassification of their positions
If it is possible to reclassify part-time employees as full-time employees, effective communication is critical to making a smooth transition. To begin, it is critical to schedule one-on-one meetings with the affected people as soon as feasible. This allows you to take a more personalized approach and respond to any difficulties or questions the consumer may have. During these discussions, it is critical to be upfront and honest about the likely reasons for the reclassification, as well as to emphasize the advantages of full-time employment, such as longer hours, better benefits, and opportunities for professional progress.
It is critical to create very clear dates and expectations for the reclassification process. It is critical to keep workers informed of any new facts or developments that arise throughout the process. Last but not least, during this period of transition, it is critical to build a climate of trust and support while also fostering open communication.
# Concluding Remarks Regarding Making Informed Employee Classification Decisions
Finally, the choice to reclassify those who work part-time as full-time should be based on a number of critical factors. The first consideration for employers is an employee's workload and whether or not it corresponds to the criteria of a full-time position. Furthermore, determining whether or not an employee is entitled of a promotion requires a rigorous examination of their level of performance as well as their degree of loyalty to the organization. Furthermore, legal aspects such as labor laws and regulations must be properly researched to ensure standard compliance.
Finally, before selecting whether or not to promote a part-time employee to a full-time role, firms should examine their budgetary constraints and consider the possible implications on their bottom line.
If businesses examine the aforementioned factors, they will be able to make well-informed decisions on employee categorization that benefit both the employees and the firm's overall success.